The Future of Talent: Implementing Purpose Driven Leadership
Preparing Your Business for the Post-Pandemic Data and Technology Industries
The Importance of Building Purpose into Your Business
The data and technology markets have changed irrevocably in the past 18 months and data and technology talent has more choice than ever before.
Remote-working and a candidate-driven market has shown people that, not only can they work from anywhere, they can choose which companies they work for.
This has seen an increase in the number of people looking for purpose in their work and to join organisations that are led with purpose.
In this section of The Future of Talent, MBN CEO Michael Young talks about how to build purpose into your business and leadership style and how it can positively impact retention and the talent attracted to your business.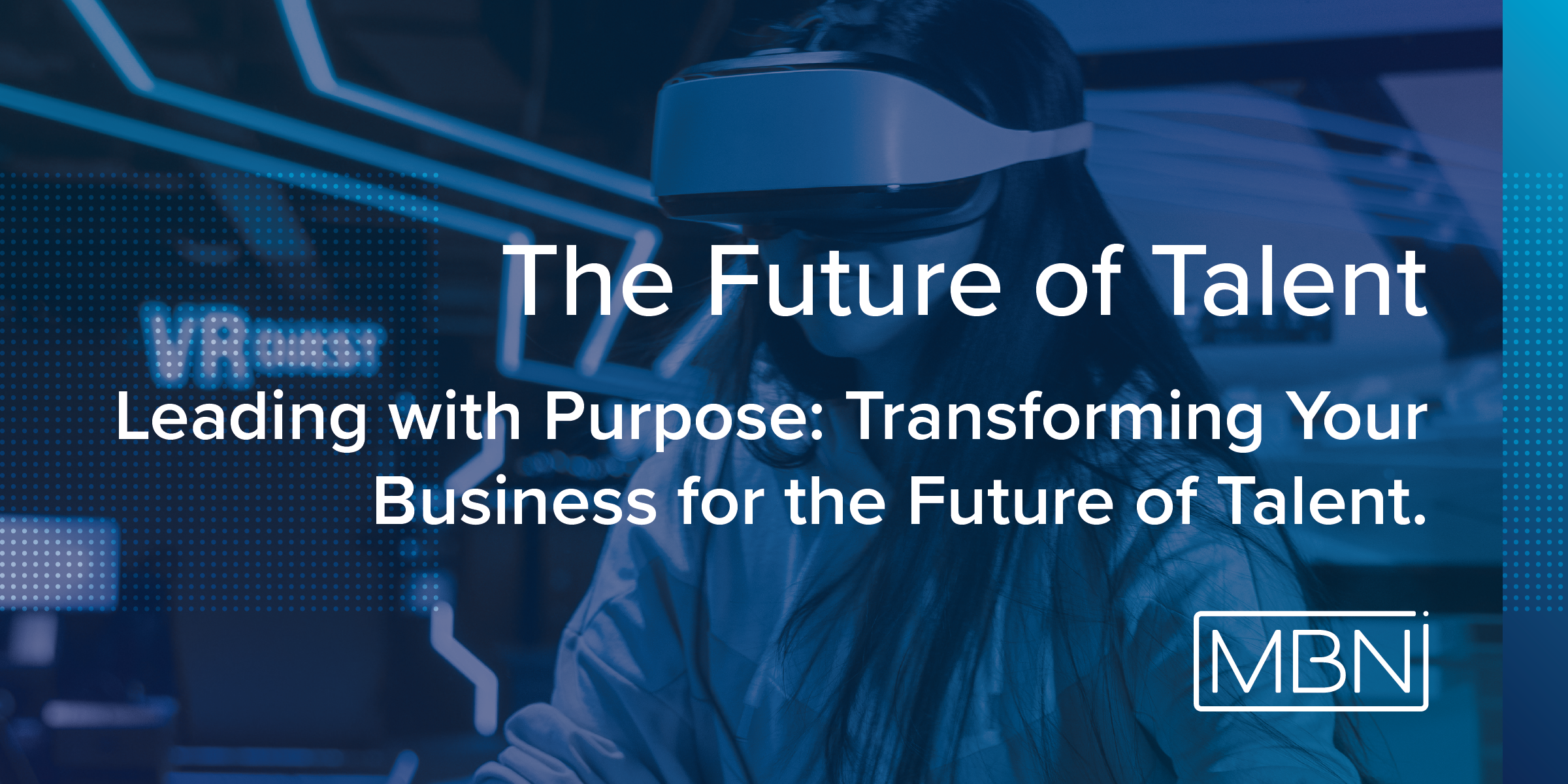 Download The Future of Talent Whitepaper
Purpose Driven Businesses Attract More Talent
when people get the purpose they want from their work, they report a range of better outcomes at work and at home. People that have purpose in their work are happier overall. Happier employees make for better businesses.
This can be simpler than it seems.
Most people want a sense of purpose in their work, a vision of how they're making the world a better place. The value of a sense of purpose, relative to pay and other rewards, rises among younger team members.